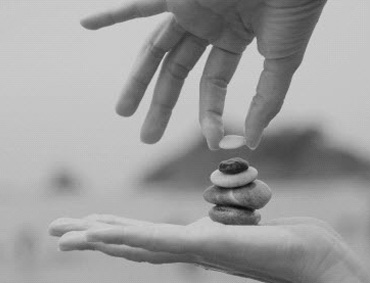 My cousin at Bengaluru, who got his long troubling shoulder pain cured by a God man, was terribly upset & started to loose faith in all Gurus, when this god man was caught on a tape having a romp with an actress. What lecture I gave him, quoting from Premananda to Ramakrishna Paramahamsa to Gandhi seemed to have brought a solace. Not only this, I took a bet with my driver that in 6 to 8 months it would be business as usual for this god damn man.!!
Two black ladies with me in an Italian restaurant were intrigued on the vegetarian order I gave. The explanation I gave on vegetarianism got them very interested.
A HR chief of an MNC, having worked in many countries, asked me if I had found out my life's purpose & life's calling etc, during a flight. The answers I gave, set her thinking so hard, she is now searching for more.
While I had always been health conscious & cheerful right from childhood, Sadhguru happening in my life has enhanced these qualities enormously.
2 direct experience of certain qualities of high achievers — 10 years back I spent 3 hrs exclusively with Ratan Tata traveling in his 6 seater speed boat to Alibaug, when he wanted to equip his home with a generator. His attention for detail, though it was a minor issue, was awesome. The Cummins manager Yogesh Mandke, who accompanied me, was amazed.
On a Christmas day afternoon flight from Chennai sitting next to me was the actress Jyotika with her 2 small kids. Besides the beauty, I was moved by her modesty after winning so many awards. I gave her a small picture of Sadhguru, telling her that like your husband, he also does a lot for education, only to be surprised to see that after a fortnight Sadhguru & Surya were addressing together in Chennai.
The spiritual experiences I had at Tirumala, Annavaram, Ujjain, Kedarnath, Manasarovar simply shattered my logical & reasoning mind. And of course with Sadhguru on many occasions. His answering my 2 prayers recently for a neighbor's son who met with a serious car accident & for another appearing for a TV musical reality show was wonderful!!